ALL-IN-ONE
Allow your customers to decide how they want to pay
Expand your customer base by enabling new and emerging payment methods.
Sign up now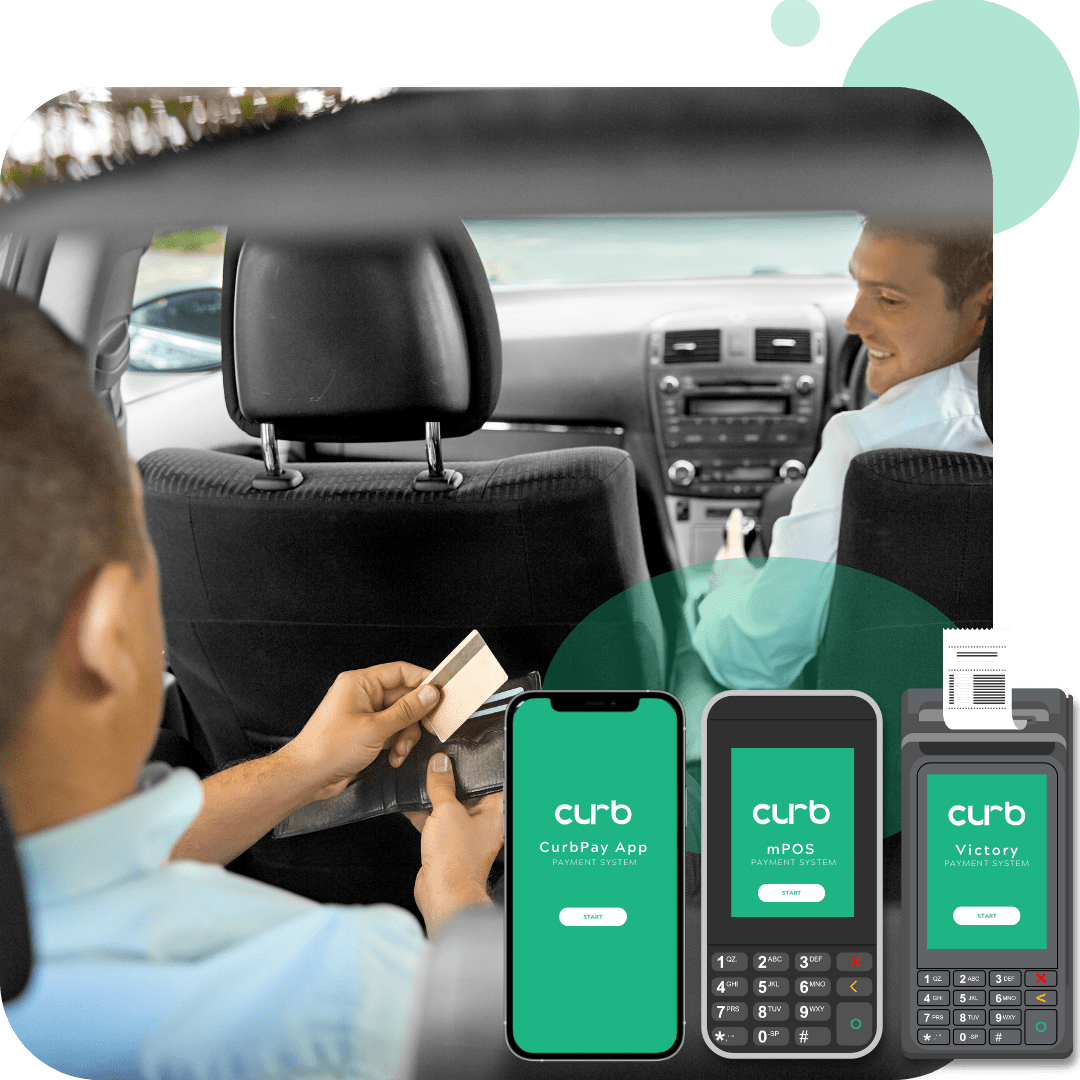 WHY US?
The smart choice for today's taxi drivers
Card payments
Allow your passengers the convenience of paying by contactless, on all major credit & debit cards.
Get paid directly
Fares and tips are paid directly to your bank account with the option of weekly & everyday payments.
Cost-effective
We offer low-cost card payment solutions to taxi drivers across the UK.
Track your payments
Access your online dashboard and track all your transactions, balance, upcoming and past settlements.
POS terminal that suits you
What is the best card payment solution for you?
CurbPay offers three affordable, efficient and easy-to-use payment solutions for taxi drivers.
If you would like to accept contactless and QR payments, CurbPay App is the ideal system to choose. A simple, hassle-free payment system that is easily accessible for quick and convenient payments. However, if you require a small portable device to make taking payments convenient for you, our mPOS system does just that. It's efficient, and compact, making it a smart choice for those who want to keep separate devices. If printing receipts is your main requirement, we suggest our affordable and portable Victory system. It's lightweight, perfect for on-the-go and produces clear and visible receipts.
Sign up now
Portable & compact
When it comes to taxi, comfort is everything, and not just for customers, but for drivers too. Make your job hassle-free by getting a small, portable and lightweight card reader.
Smart and innovative
Many passengers are looking for convenience, and need proof of their spending. With our smart terminals, print receipts, and accept different payment methods.
An affordable alternative
And if you're looking for a more affordable alternative, Curbpay's innovative solution allows you to accept contactless payments from cards, mobile wallets and QR codes.
BEST IN THE MARKET
Our transaction fees
1.5%
Credit & Debit card rate